I love to attend certain creative shows because I always come away inspired. The spring OOAK Show and Sale was no exception and there were several definite STANDOUT discoveries I made.
This is a juried show so only the best of the best who apply are accepted. I went with my friend, Tina on opening day. This is the best time to go because the crowds are sparse and this allows one to casually browse, stop, admire and maybe purchase some of these handmade crafts.
My first ooh-ahh moment came when we first entered the exhibit hall where the crème de la crème of items were displayed and a themed contest was featured. The theme was 'umbrellas' and I snapped photos of my favourites:
Watercolour
The coolest booth award goes to: Retro-G Couture!
Here is their website:
Retro-G
This is the first time I saw steampunk clothing offered at the show and it was a delight to see.
NEXT................Exquisite jewellery from
Heather Rathbun
Jewellery Designer & Metalsmith
Please check out Heather's website: Heather Rathbun
She is located at 235 Queens Quay West, Toronto, in the Harbourfront centre
You will want to check out her Sprocket Jewellery...............
......Sprocket Jewellery

"This body of work is a series of industrially inspired jewellery that explores the functionality of sprockets and roller chain. Every gear within each piece is functional and not just a decorative element. The movement of the gears affects the way each piece is worn, or how it may be adjusted to change in size or length."
Lastly,
I loved the beautiful little creations from Odile Gova. Her company is called Woolly Fabulous where she creates eco-friendly accessories and supplies.
I love what she does with brass zippers and felt and the quality of her work is excellent.
She
RECYCLES
old wool sweaters to make her felt, beads, etc! How wonderful!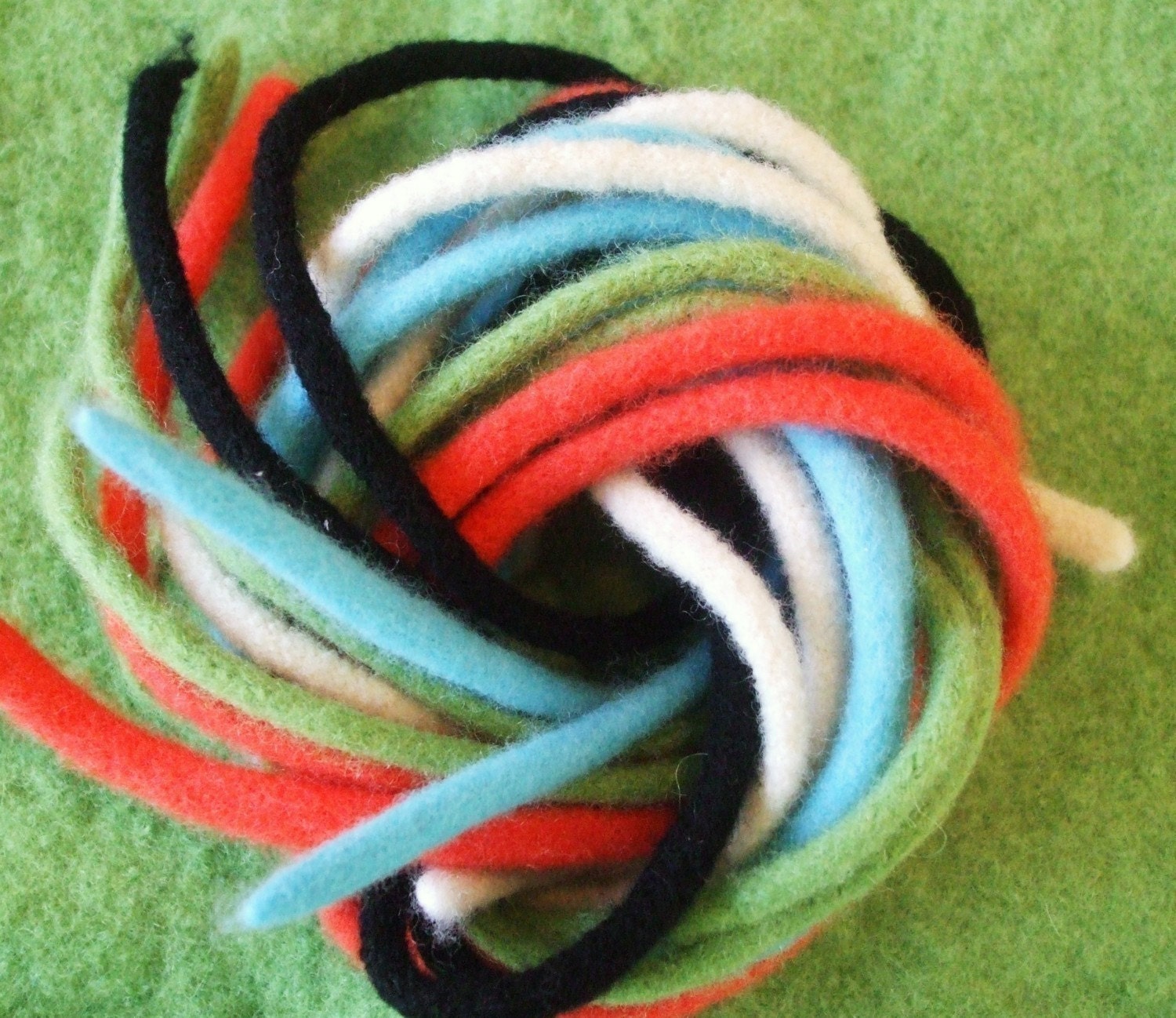 Here is her
ETSY shop
She just opened her Etsy shop and will add many more items once she finishes the Show.
I left the show very happy and inspired!
Thank you for stopping by,
~Roberta